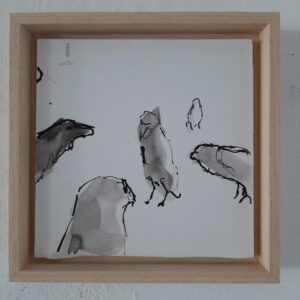 2020 Drawings of crows, salamanders and swimming pools
A series of drawings about crows, a salamander, and swimming pools.I made these works for the open atelier weekend.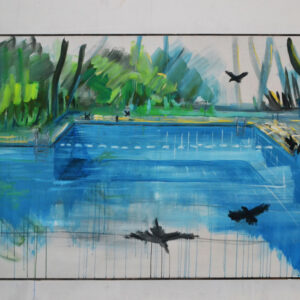 2019-2020 Swimming pools and crows
In this period I was inspired by the works of David Hockney, in particular "the splash" and others art works of this series, and the Japanese photographer Masahisa Fukase with his series called "Ravens". These works have prompted me to create this new series of artwork, and to let go of old patterns: resulting in […]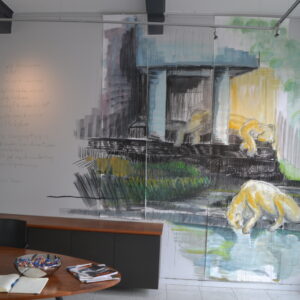 2018 – 2019 Wall paintings
This work I made during the spacemakers project at gallery Pouloeuff. The project was set up by the gallery and 5 artists (including me) worked inside the gallery for a month. The whole project is documented on the site of the gallery, here is the link. I made these works in memory of Caesar the lion, that died that year.